Say Goodbye to Pests Once & For All
Highly Trained Pest Control Tech
Fast, Friendly Same-Day Service
Environmentally Safe Chemicals
Honest, Dependable & Affordable Exterminator Service!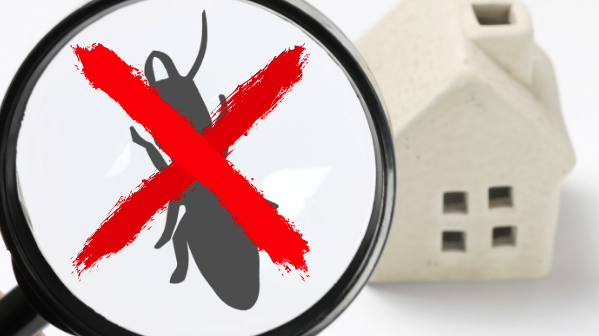 Nobody likes dealing with bugs and other pests that go bump in the night. You simply want them off your property as quick and as affordable as possible. We get it.

Hi, I'm Jerry McGuire and I'm ALWAYS on call for your pest control and exterminator needs. From ants to rodents to termites, mosquitoes, and bed bugs, we have the right tools and experience to solve your pest problems fast. We promise to do everything possible to make your HOME or BUSINESS pest-free with the safest possible chemicals and humane techniques.

CALL TODAY
FOR A FREE
CONSULTATION: (412)862-7422

Exterminating Bugs, Rodents, Termites and more for the
Following Pennsylvania HOMES & BUSINESSES:
Indiana, Armstrong, Cambria, Clarion
Clearfield, Jefferson,
Areas of Westmoreland
and Allegheny Counties

Our Pest Control Services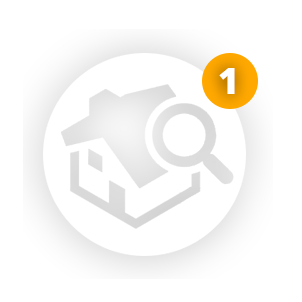 Residential and
Commercial Pests
Call for treatment and say goodbye to ants, roaches, spiders & mice!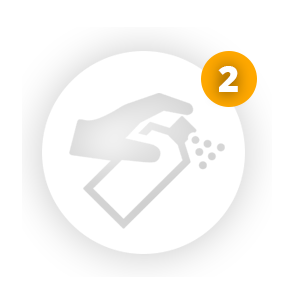 Bed Bug
Treatments
Get 100% effective bedbug treatments without the use of harsh chemicals.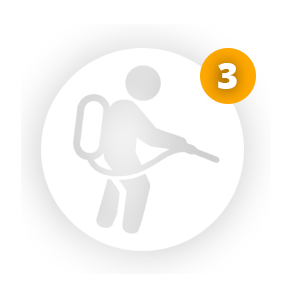 Termite
Removal
Our termite inspections are ranked the highest in the area for fast, thorough treatments.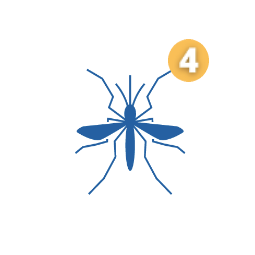 Mosquito
Treatment
We stop Mosquitoes in their tracks with environmentally safe treatments. Go Ahead - Plan That Next Outdoor Party!
The Authority For

Commercial




Pest Control
Pests inside your BUSINESS is often a sign of an even greater problem. Our job is not complete until we find the root of your infestations and stop them once and for all. We also have numerous treatment options available to meet all your everyday needs and concerns when it comes to extermination and elimination of pests.

If we do not solve your pest issues on our first visit, our team will gladly return at our expense to make things right. That's our worry-free guarantee.

Testimonials
See why our clients rate us the highest for all their pest control needs.
Lori McCombs

I will never go anywhere else for pest control again!
I had another company blow me off so I called Jerry. He was out the very next day and was very friendly and did more for the same price as the other company.. make the switch!

Tracey Flynn

Called in the morning and Jerry was here that afternoon at our place of business, assessed the situation quickly and efficiently, and performed his tasks right there on the spot and removed the Hornets!! Very Fair and Reasonable Pricing!! Highly Recommended!! Thanks Jerry!!

Stephen Mackowick
We had a bad carpenter ant infestation at our shop and Jerry got rid of it promptly and affordably. I highly recommend Jerry McGuire Pest control for any and all pest control needs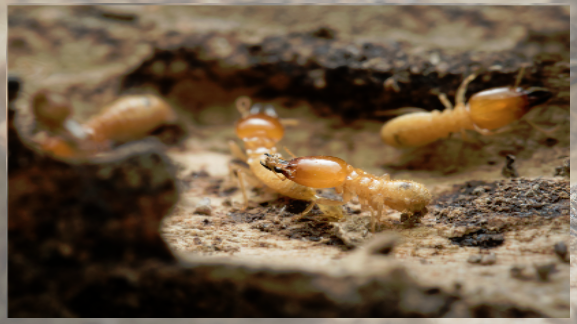 Say Goodnight To Pesky Termites
Termites are prolific breeders that can literally eat you out of house and home. A thorough annual inspection is critical to protect your property. There are also several steps to be taken when termites are found to ensure that they never return.

At JERRY MCGUIRE PEST CONTROL, we have an amazing track record of success in ending your pesky problems A.S.A.P.
Let us solve your termite problems today.
Call Us Today At 412-862-7422
We Exterminate Bed Bugs Fast

While bed bugs were eradicated from North America back in the 1970's, they have returned with a vengeance.

If you've seen one, there are likely thousands more hiding nearby. The time for you to take action is NOW!

A thorough inspection and treatment of your entire property is the only way to completely eliminate bed bugs. "SHOW ME THE BUGS" today
so you can sleep easy tonight!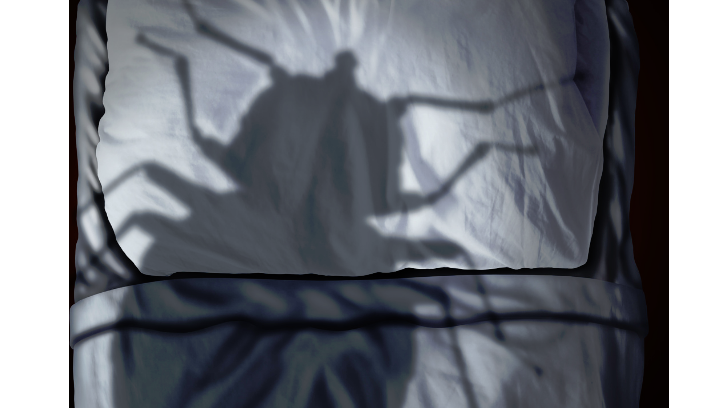 The Reality - Keeping Pests

Outdoors!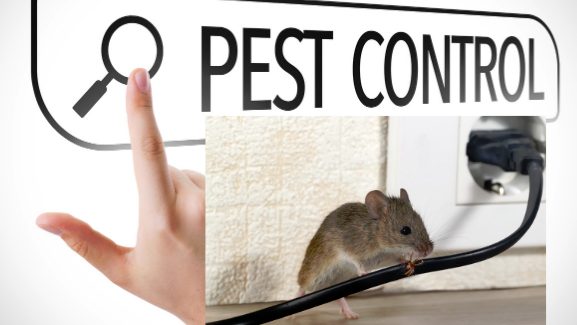 All pests are naturally drawn to sources of food and water. If they can gain access to your home, then it can become a very big problem over time.

That's why a 60+ point inspection
of your property is necessary
at least ​once a year.

At Jerry McGuire Pest Control, we will search from crawl spaces to attics to ensure your home remains pest free. We go the extra mile for you because...
It's what we do
in our own homes!
Stop

Letting

Stubborn Pests

Have Their Way!
Jerry McGuire can solve all your pest challenges within the next 24 hours. Just give us a call to schedule an appointment.
DON'T TAKE OUR WORD FOR IT
SEE WHAT OUR CUSTOMERS ARE SAYING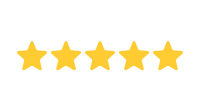 I would highly recommend Jerry McGuire. Our cabin needed prompt service. Jerry responded quickly with a great plan to rid us of our mice issue- great outcome. Thanks!
~ Nancy Richmond
The Myth of Nuisance Creatures

Without honey bees, our crops would be in trouble. Bats, spiders and snakes also play an important role- they keep disease-carrying insects at bay. That's why it's always better to relocate these creatures- they protect our planet.

Pest Problems? Call Jerry Now!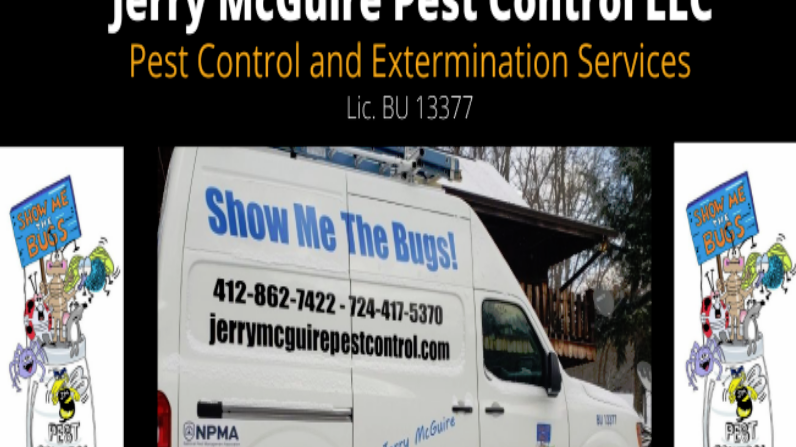 Who We Are
Most Trusted Pest Control Professionals In The Area!

While it may sound strange, exterminators are also animal lovers. Think of us as pest psychologists- we study their needs and behavior to quickly and affordably solve your pest problems.

We want what's best for your family and Mother Nature alike.

Our team will always strive to find that happy balance before using any chemicals on your property. Providing "world-class" professionalism and service, we consider it a privilege to solve all your pest control needs.

Call us today at (412)862-7422 to learn how we can help.
Frequently Asked Questions
Are pest control chemicals safe around
my family?
Some chemicals are very dangerous for humans and pets alike. There are also many organic, environmentally-safe treatments available; call us for additional details. (412)862-7422
How quickly will I see results from treatment?
For common pest types, you should begin seeing positive results within 24-48 hours after treatment. It may take up to two weeks for mice or insects to be eradicated completely.
How do I know when to call an exterminator?
If you notice a small ant or pest problem, there's no reason to panic. Common household treatments may work. Call us immediately if the infestation grows larger since there's probably a larger issue that you can't see.
COUNTIES SERVED:
Indiana
Jefferson
Clarion
Clearfield
Cambria
Armstrong
Parts of:
Allegheny & Westmoreland
Hours
Monday OPEN 24 HRS
Tuesday OPEN 24 HRS
Wednesday OPEN 24 HRS
Thursday OPEN 24 HRS
Friday OPEN 24 HRS
Saturday OPEN 24 HRS
Sunday OPEN 24 HRS